Natural Wedding photography that tells your story
Documenting your day as it happens
hello, i'm sam.
a travel loving, thai speaking, culturally confused semi-Nomadic brit who likes to keep life simple.
here are a few fun facts about me…
I was a soldier. This was my first real job in life and I served with 34 Squadron RAF Regiment for 3 years and did two tours in the holiday hot spots of Iraq and Afghanistan - the best place to get a tan! This is where life really started for me. Believe it or not, my flight to my tour in Iraq was the first flight I had ever taken in my life. Before that, I was quite content with life in Sunny Kent. The Military opened my eyes to the big wide World and I haven't looked back since.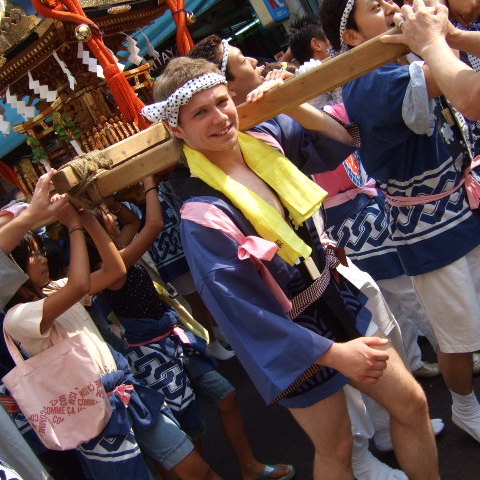 The Military opened up my life so much so that I decided to quit in order to do some travel on my own terms. I left the military, spent one week in Kent and then flew off to Tokyo on a one year working holiday visa with just a bag on my back. Looking back now (as my 31 year old self) I have no idea how I went there so care free with absolutely zero planning whatsoever. Japan has been a huge influence in my life ever since and remains part of me even now.
I TRAVELLED FROM LONDON TO BANGKOK…OVERLAND.
Yep. Six whole weeks of trains, buses, taxis, boats and…horses. Why? Well, I actually studied the Thai Language at University (SOAS) and was required to go on an exchange year abroad in Bangkok. I mentioned to my classmates (all three of them) that we should try travelling overland and so we did! It remains the best travel trip I have ever done and feel it was one of those 'once in a lifetime' trips.
Oh and I tried to cycle to Tokyo once the exchange year had finished. I got as far as Saigon and my right knee said "no."
I LIVED IN THAILAND FOR FIVE YEARS.
I moved straight to Thailand after graduation and started working for the International Committee of the Red Cross aiding those affected by the violence in the deep South of the Country. It was quite an experience and I made so many good friends during such a short space of time but as time went on I knew it wasn't something I could do forever. Thailand however, will forever be a part of my life (and I'm actually typing this in Thailand right now…escaping the British Winter)!
Well, I ended up being a Wedding Photographer of course! Honestly, I scratch my head at times wondering how I got here but really it is down to a hobby that got out of control, the friends I met through life's adventures across the World and a genuine love of taking photos of you lovely people.
I currently live in Canterbury and spend part of my year in Asia escaping the British Winter. I still try to get on as as many outdoor adventures per year as possible and I'm never happier than when I'm at the top of Mountain overlooking a majestic view. You can't beat it. I quite like the Jungle too…
A few Kind Words from some lovely people…
Think we'd get along? Lets get a conversation started!